HelloFresh & Wines Direct
Fancy all the perks of a restaurant in the comfort of your own home? We've teamed up with HelloFresh to curate the perfect Valentine's food & wine pairing. When the HelloFresh team reached out to us with some of their Valentine's recipes, we couldn't wait to get our thinking hats on and pair our delicious wines with them. Flatbreads with Pinot Noir, a match made in heaven! Peruse this and our other pairings and share the joy with HelloFresh this Valentine's!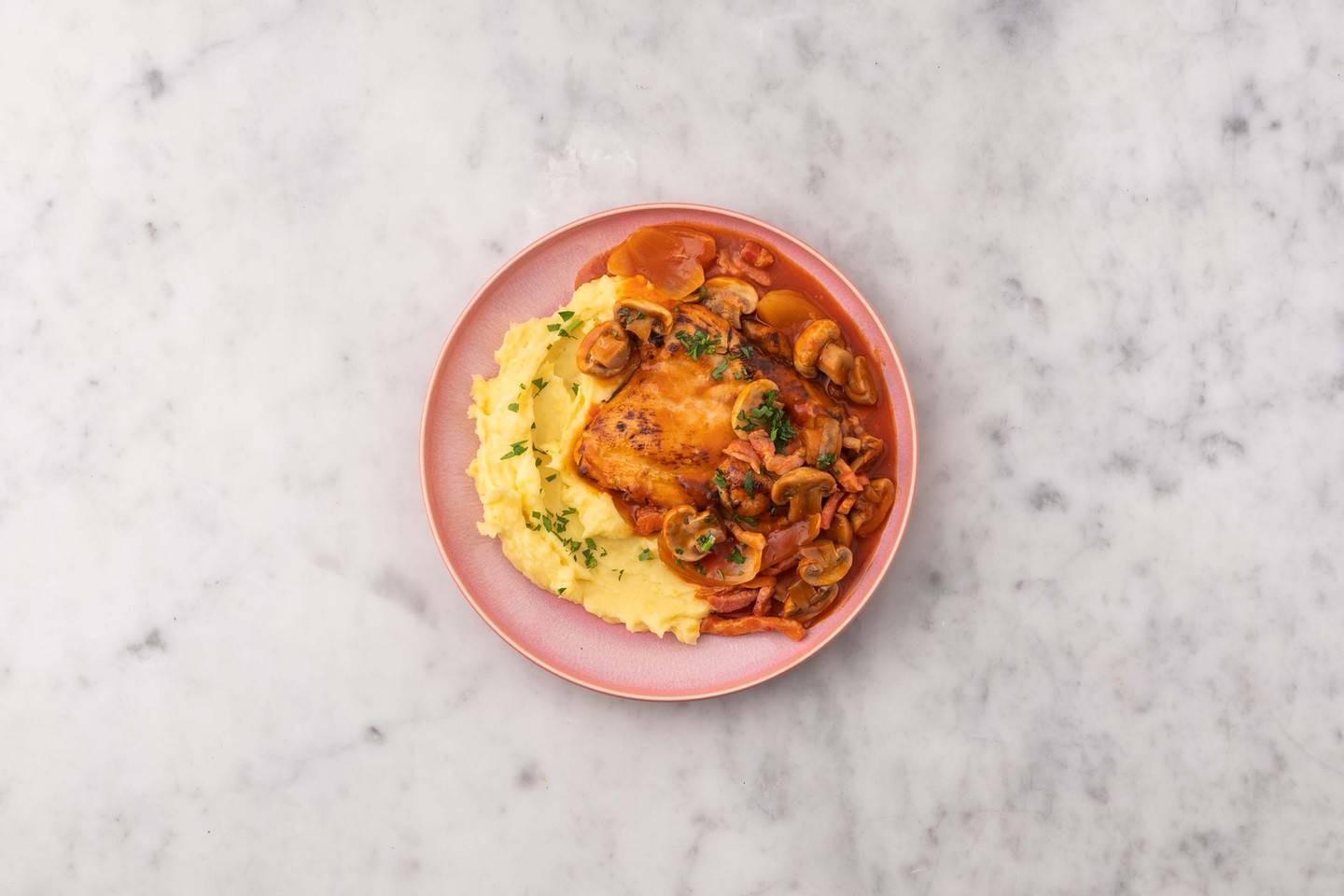 A twist on a classic of French cuisine, this Coq sans Vin is an impressive and flavour-filled dish—perfect to prepare for that special someone this Valentine's day. Pair it with this dark ruby coloured Gamay wine, featuring dark berry, cherry liqueur flavours and a lengthy finish.
Roasted Red Pepper Flatbread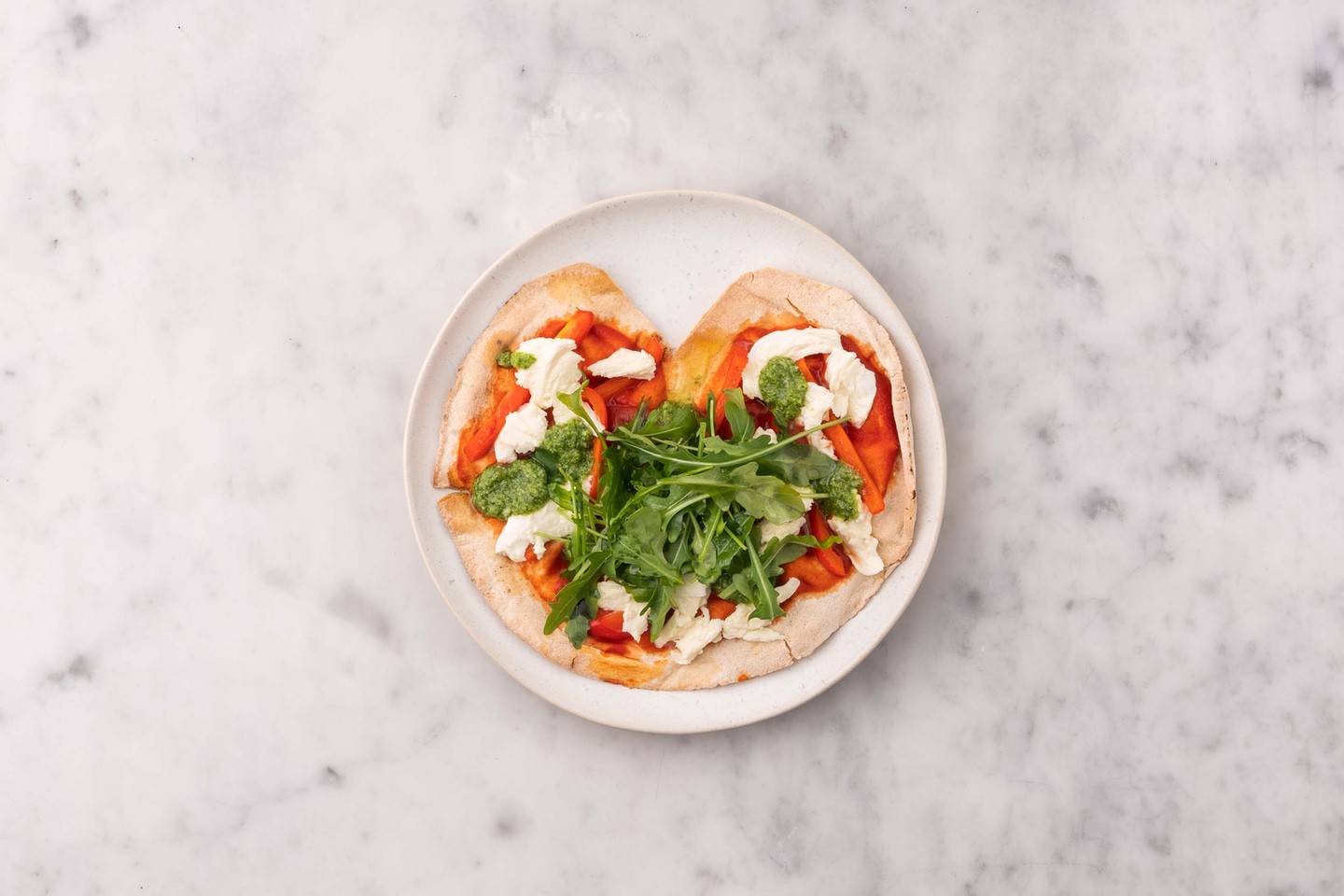 Red pepper and the fresh rocket leaves call for the red fruits and spicy notes of Benders Pinot Noir.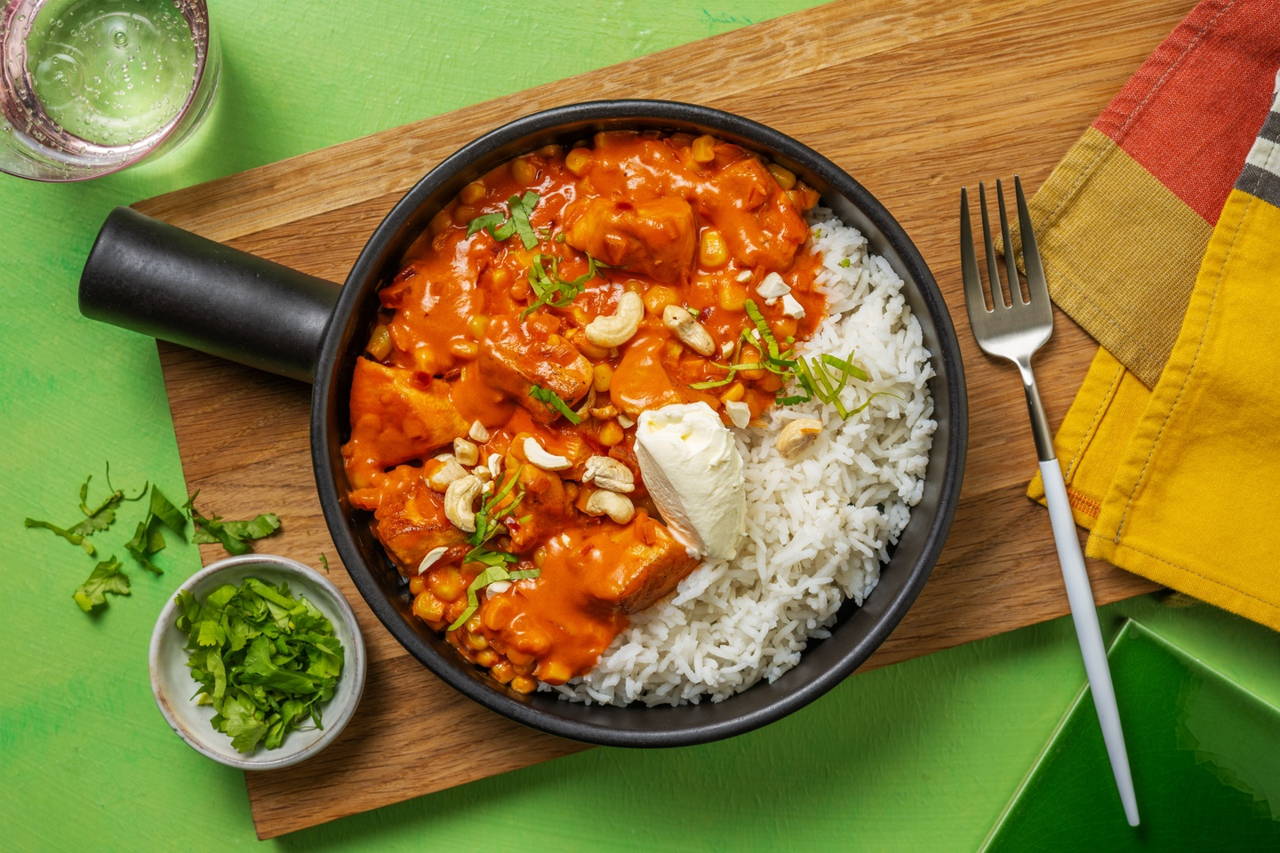 With any curry, you need something zesty to balance things out, but with this kind of curry, you need zest and freshness to get through the luxuriousness of the sauce. Give this duo a try and let us know what you think!
Chorizo & Sugar Snap Risotto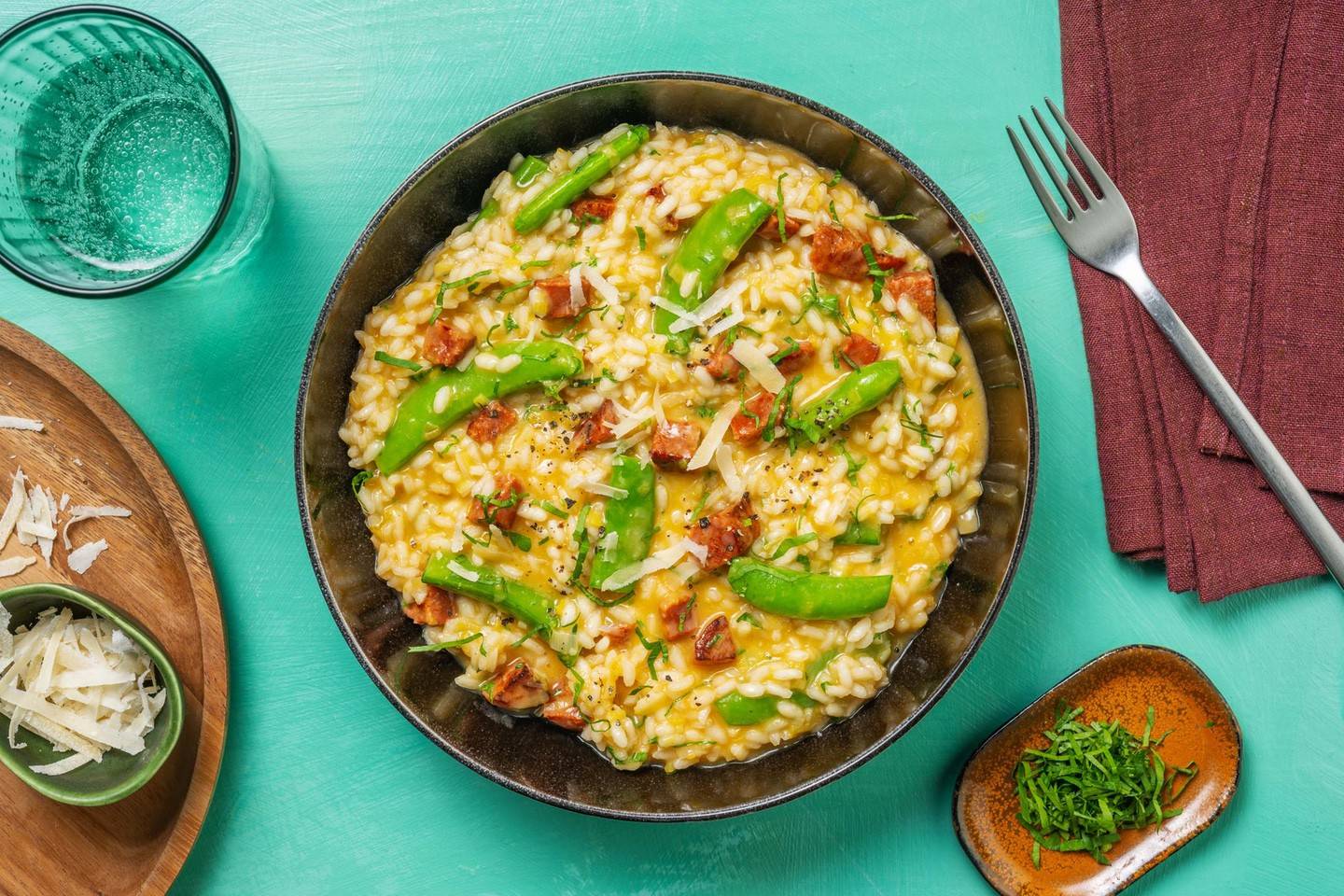 Cut through that spicy chorizo with some of the most incredible bubbles you could get your tastebuds on! These Loire Valley bubbles defy all sparkling stereotypes and pair perfectly with this main course!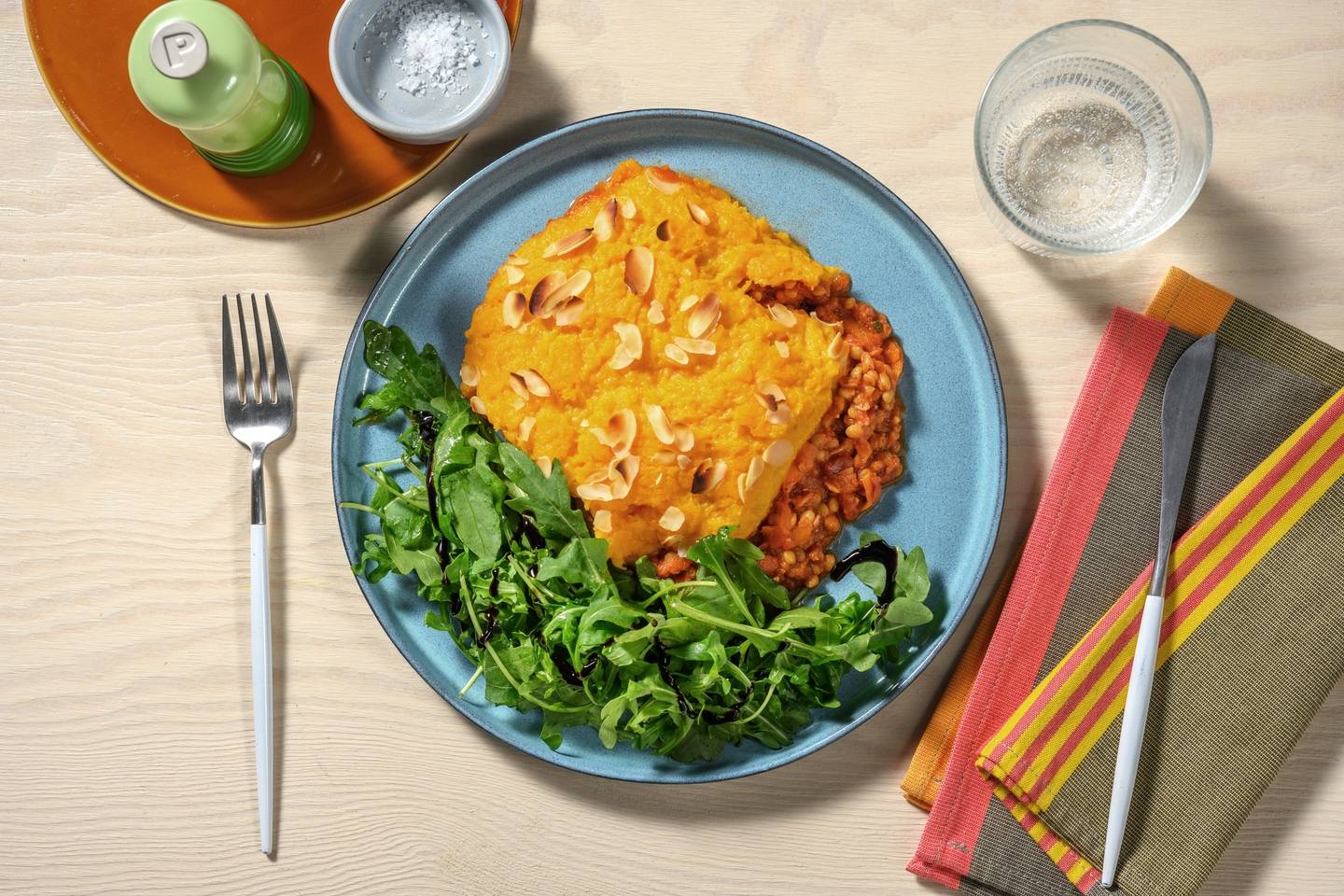 A veggie twist on a February staple. Pair this with Juste le Rouge, the most delicious red from biodynamic winemakers Jean & Anne Lignere.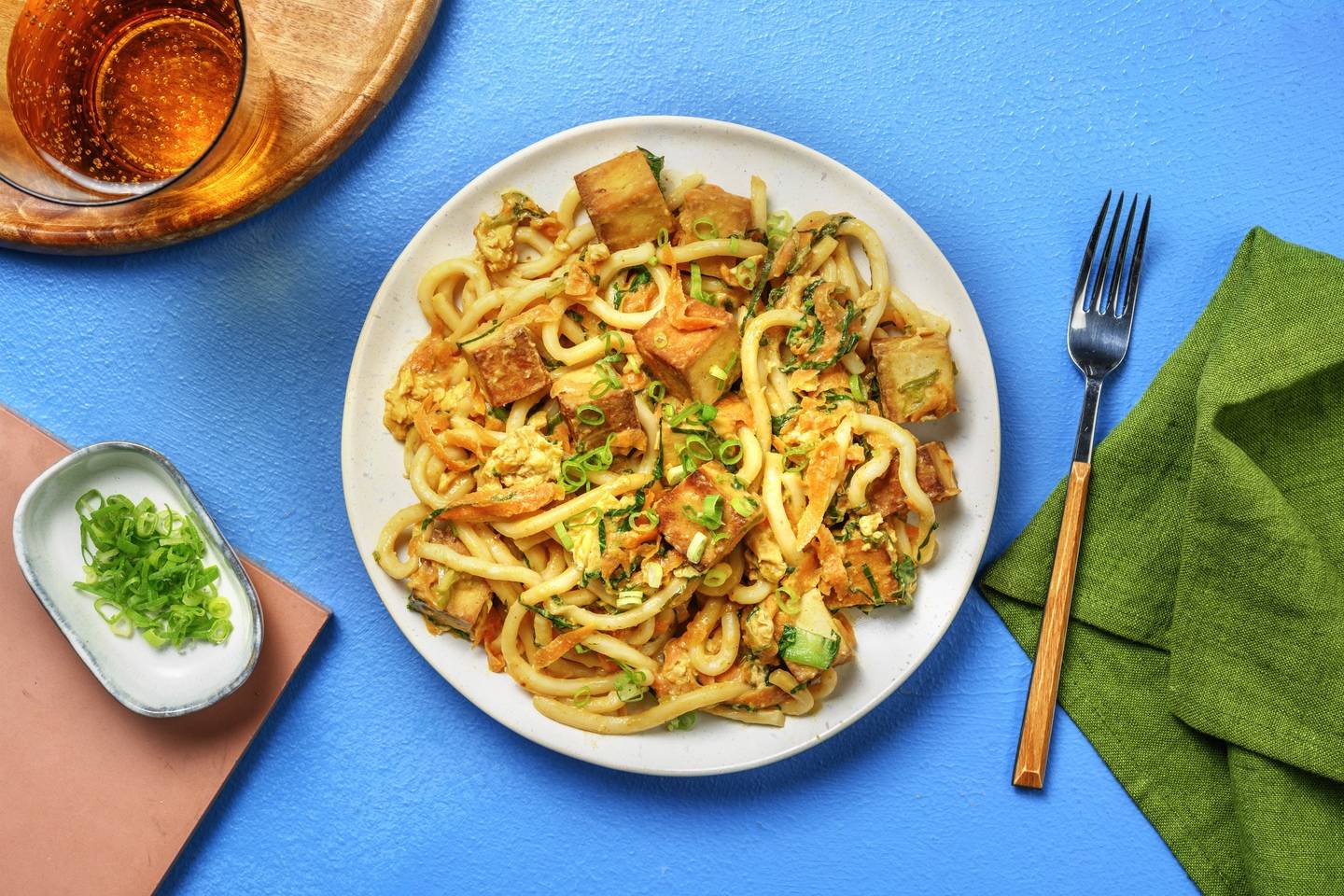 If you've a penchant for Riesling, you likely have a taste for Thai food. Over the years we've come to realise that fresh chillies, limes and other delicious Thai flavours team up beautifully with a cold, dry Riesling like Andreas Bender's.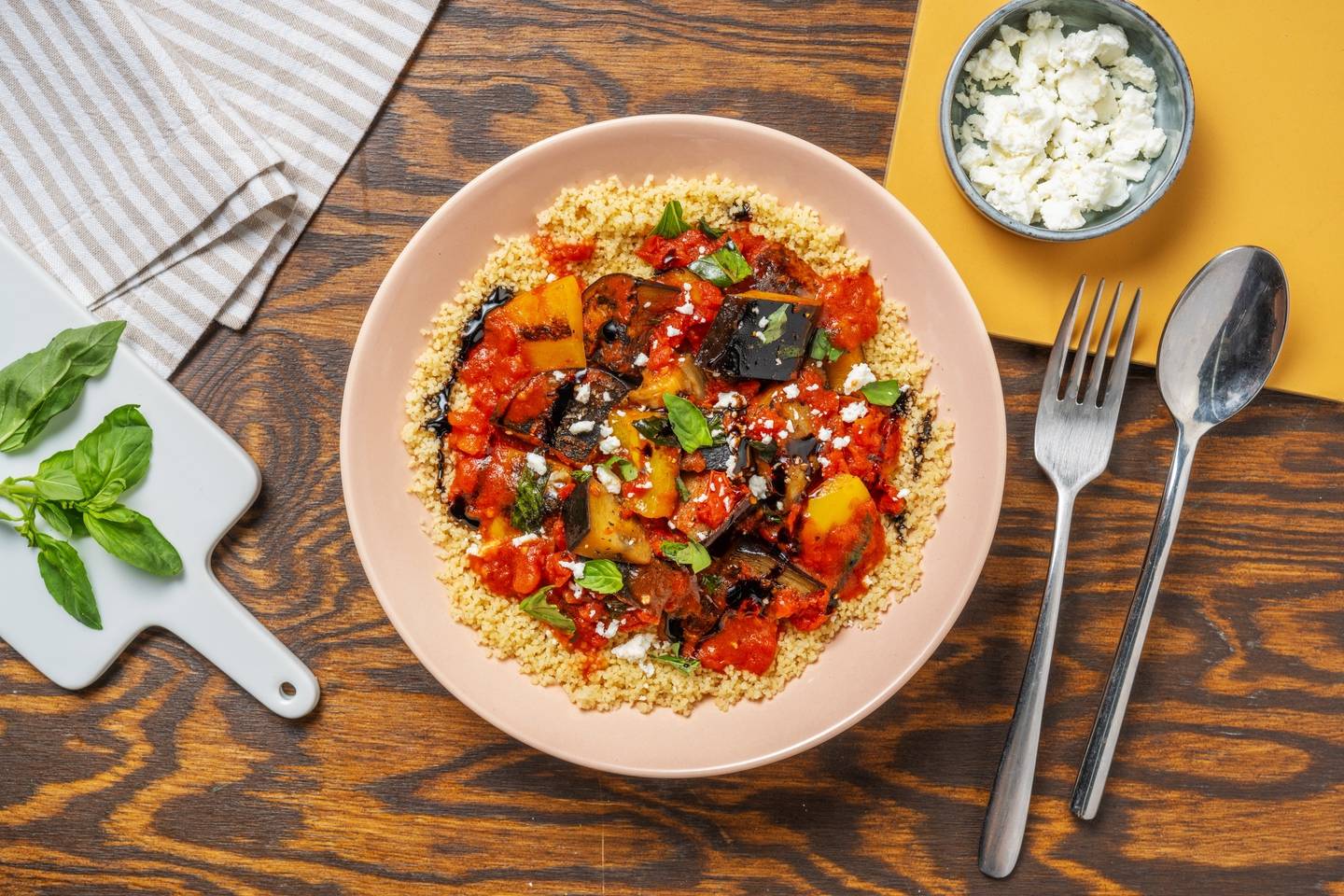 In our books, Rose is to be loved and enjoyed all year long. This little number from our friends in Pic St Loup has the body of a red and the freshness of a white – making it the best pairing for a tomato-based veggie dish like ratatouille.